Posts Tagged 'AJ Costello & Son'...

Friday, November 22nd, 2013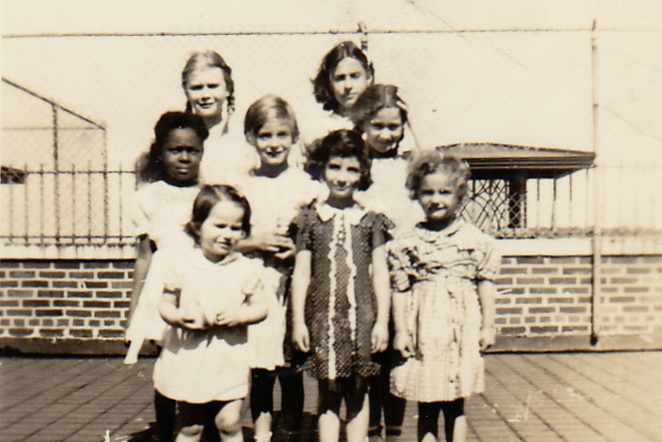 Here's an update to last Friday's story about Marilyn Casserino, 79. Marilyn is the girl in the dark dress in the center of the photo above. This picture was taken c.1939 on the roof of the Children's Building at Iola Tuberculosis Sanitorium where Marilyn was a patient, along with her mother Vivian.
Unfortunately, Marilyn's mom passed away while at the hospital. Marilyn was just 6 at the time. Looking back at those days, she now wishes she could remember more – about her mom, and about this place where they were treated for well over a year.
For starters, she wanted to try and find out who the other girls in the photo were. Would you believe in less than one week we've now identified two of those girls…
Friday, November 22nd, 2013
Tags: abandoned, abandoned places, AJ Costello & Son, Beverly Ferguson, Brighton, City Gate, CityGate, Costco, development, East Henrietta Road, historic preservation, Iola Campus, Iola Tuberculosis Sanatorium, Jean Bissiett, Marilyn Casserino, Monroe Community Hospital, Monroe County, preservation, Rochester, Rochester history, Rochester NY, rochester photos, Vivian Casserino, Westfall Road
Posted in Rochester History, Rochester Images | 18 Comments »