By Snoop Junkie
Welcome to the old Vacuum Oil plant on the west bank of the Genesee River in Rochester's Plymouth-Exchange neighborhood. Abandoned for nearly a century, there has been very little desire to re-develop this 26-acre site due to contamination. Now, the City of Rochester is aiming to use New York State's Brownfield Opportunity Areas program

to clean it up and plan for its future redevelopment. But as of today, this property is still highly toxic. And you guessed it—we're going inside…

Vacuum Oil Company

was founded in 1866 by Matthew Ewing and Hiram Bond Everest, of Rochester. "Their lubrication oil was an accidental discovery while attempting to distill kerosene. Everest noted that the residue from the extraction was suitable as a lubricant. Soon after, the product became popular for use by steam engines and the internal-combustion engines."
In 1879 Vacuum Oil became a division of Standard Oil. In 1934 it became the Socony-Vacuum Oil Company, then changed to the Standard-Vacuum Oil Company, and then again to Socony Mobil Oil Company. By 1981 the corporation was known as the Mobil Oil Company. And today it is part of ExxonMobil.

This particular site

was closed sometime in the 1930s, then reopened for various purposes for a short while after. Recently, much discussion has been going on regarding future possibilities including a park, a scenic river-walk landscape, apartments, shops, etc. This would be a huge win for Rochester's blighted southwest quadrant. Ideas are now being discussed, and major tax breaks could benefit whomever decides to take on this dirty job.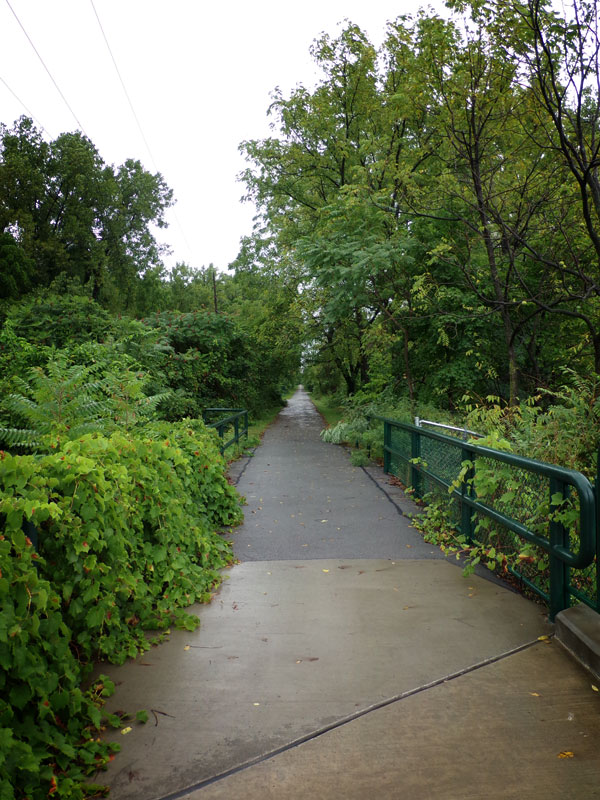 I had ventured to this factory a few months back, and was unsuccessful gaining entry. Two steel doorways—really the only options for getting inside—had been welded shut. Prior to this I had heard there was an opening, but sometimes that window of opportunity comes and goes quickly. This time, unfortunately, was too quick for me.

Although a tad bit discouraged, I knew that eventually some other curious mind would take it upon him or herself to pop those welds, and let this building breathe once more. It's always only a matter of patience and time with places such as this.

About a month later, one rainy Sunday morning I decided to take a drive out and see if in fact someone had provided us with that opportunity. I brought all my "life sustaining" exploration gear, but really my initial plan was only to see if it was open. Then if it was, I'd go back with the rest of my crew. This wasn't the sort of facility that I wanted to explore alone.

Upon arriving at a nearby parking lot, I grabbed my gear and began my march toward the building. The walk from the parking lot took about fifteen minutes and included beautiful views of the Genesee River. The rain picked up momentum as I got closer. Not necessarily a bad thing. Being out early along with the precipitation lessened my chances of running into anyone who might thwart my objective.
And finally, there I was!

As I scanned the building from a distance, I could see that my morning was about to become much more interesting! Someone, using something, had popped the upper welds and bent one of the steel doors down from the top. The bottom was still welded, but it was bent just enough to be able to prop myself up on some bricks and squeeze myself through the top opening.

I stuck my head inside to have a listen… The rain was sifting through this building onto large puddles consuming most of the entire 1st floor, or what I could see of it. There was not much daylight to be found inside the first floor. That, compounded with the sound of interior rainfall, had me second guessing any idea of going in alone. I very much appreciate the ability to hear what's going on around me while exploring, especially while I'm solo. After listening for about 5 minutes, I thought about that whole "window of opportunity" thing that I previously mentioned. I had my shot here, and I decided to take it. Soooo, up and over with a squeeze, one deep breath, sucking in my gut… and I was in!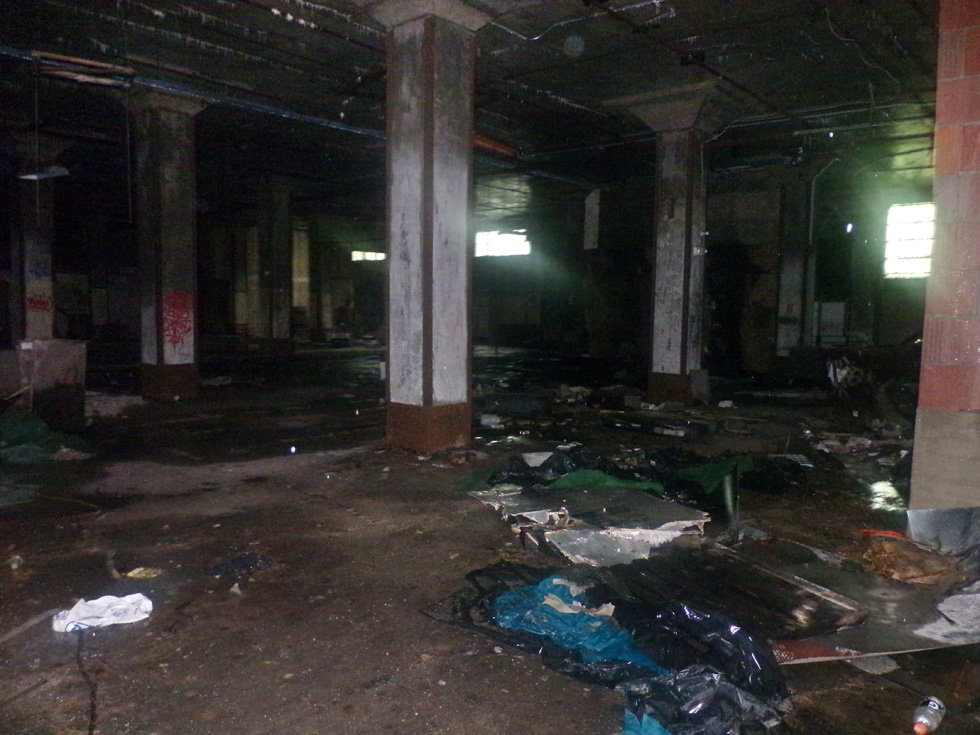 The 1st floor had a familiar dank musty smell that I've grown accustomed to from previous explorations. Definitely could use a little Febreze in here.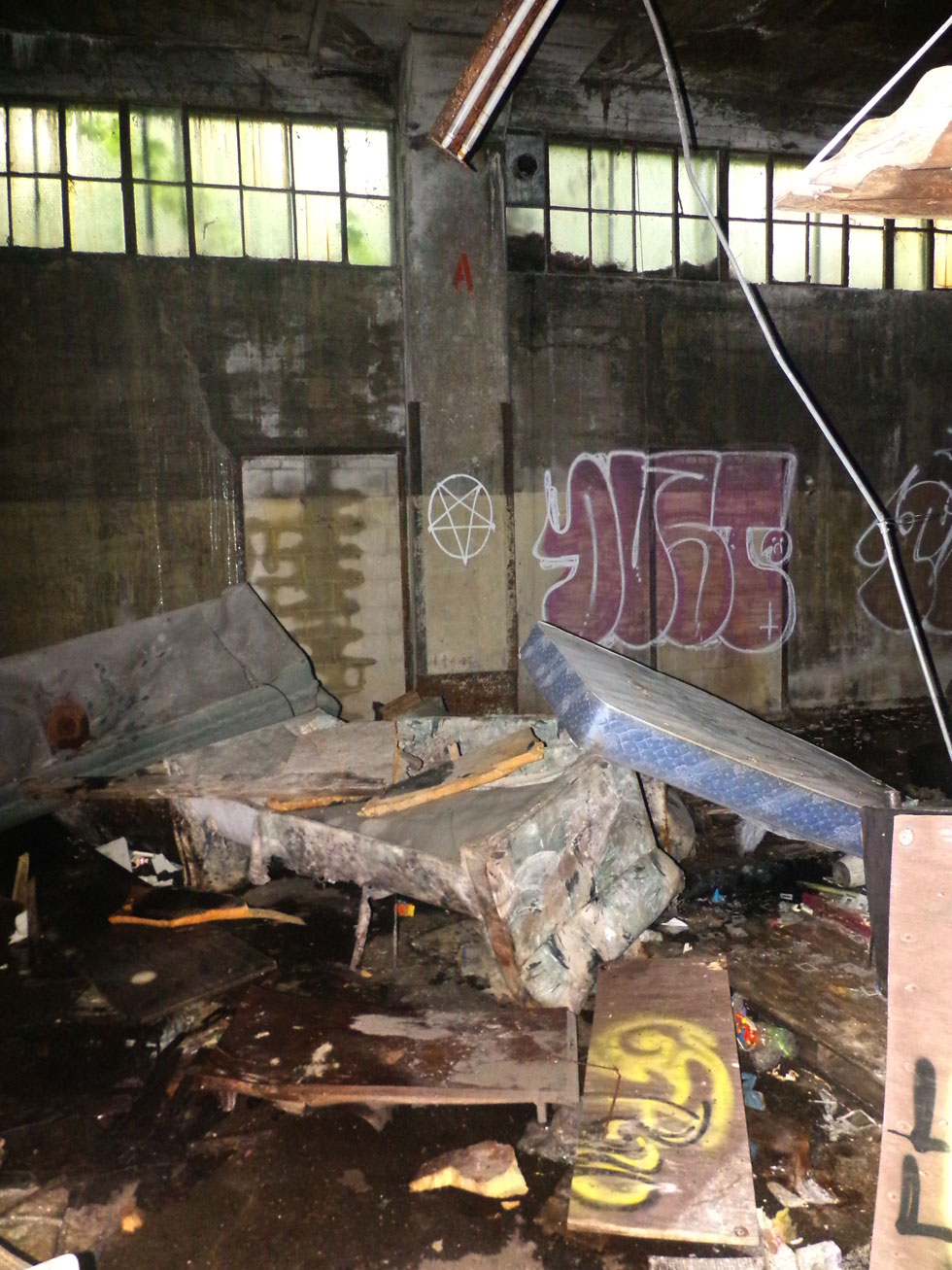 I decided to take the staircase to the top, then slowly work my way down from there as you'll see in the progression of these photos.

Pardon the quality of some of these shots, as the humidity was high inside and my camera lens was continuously fogging up…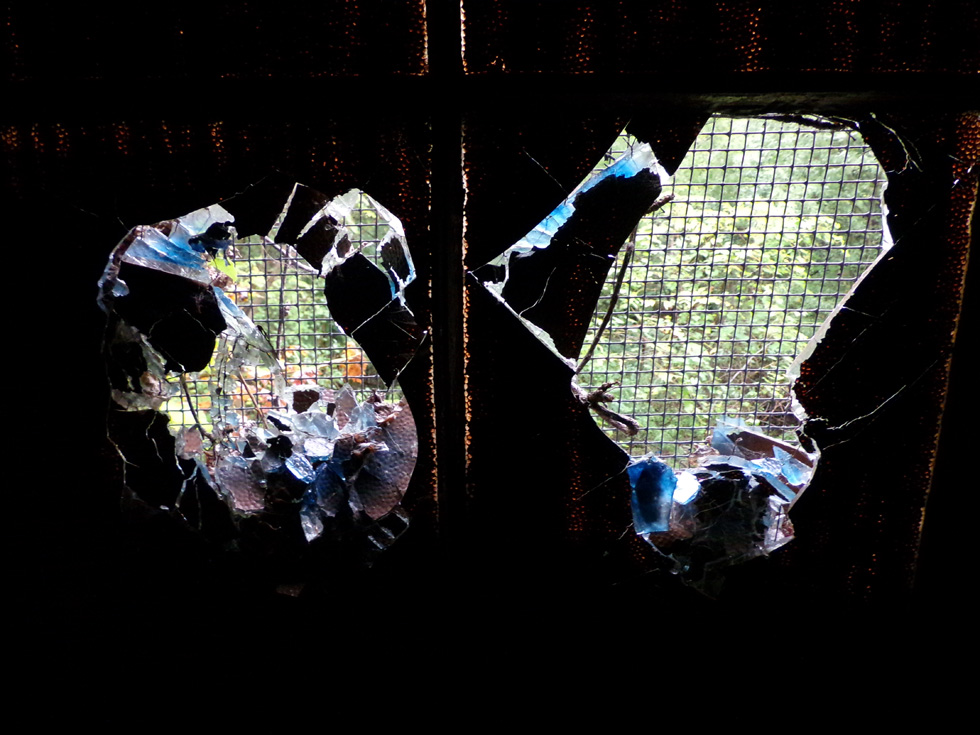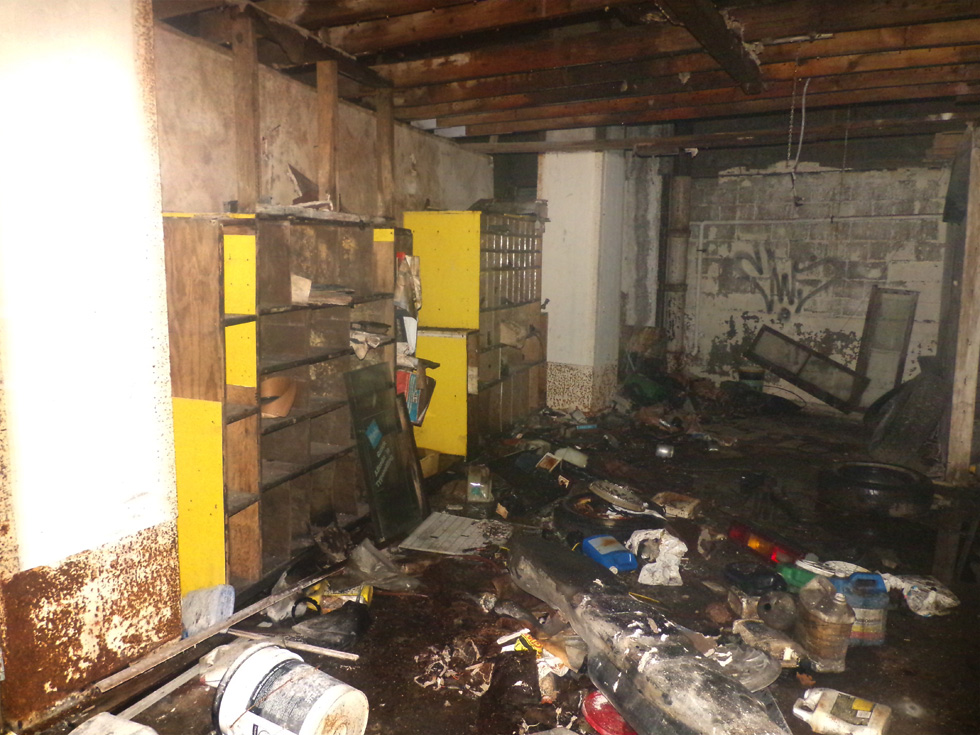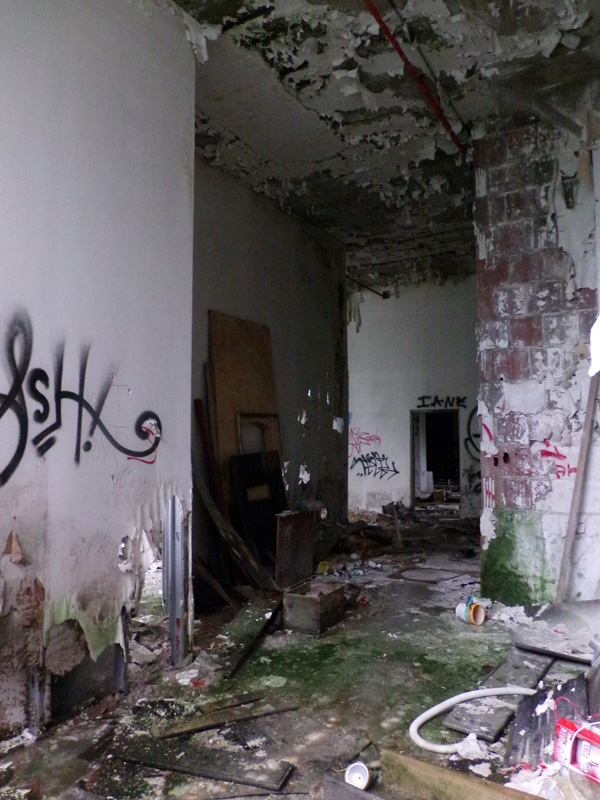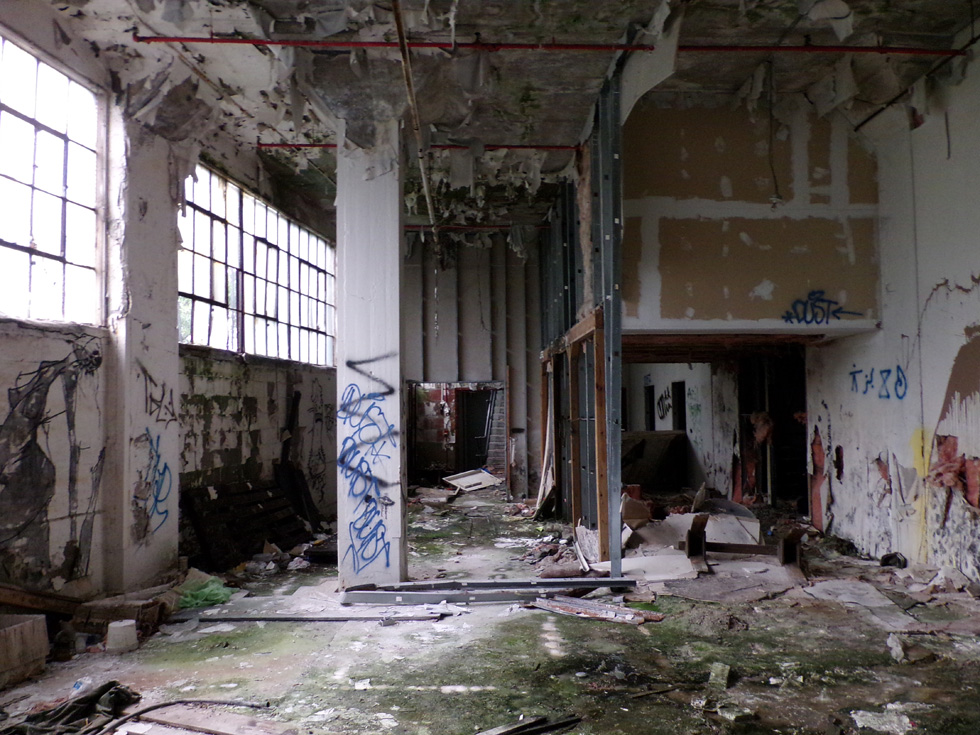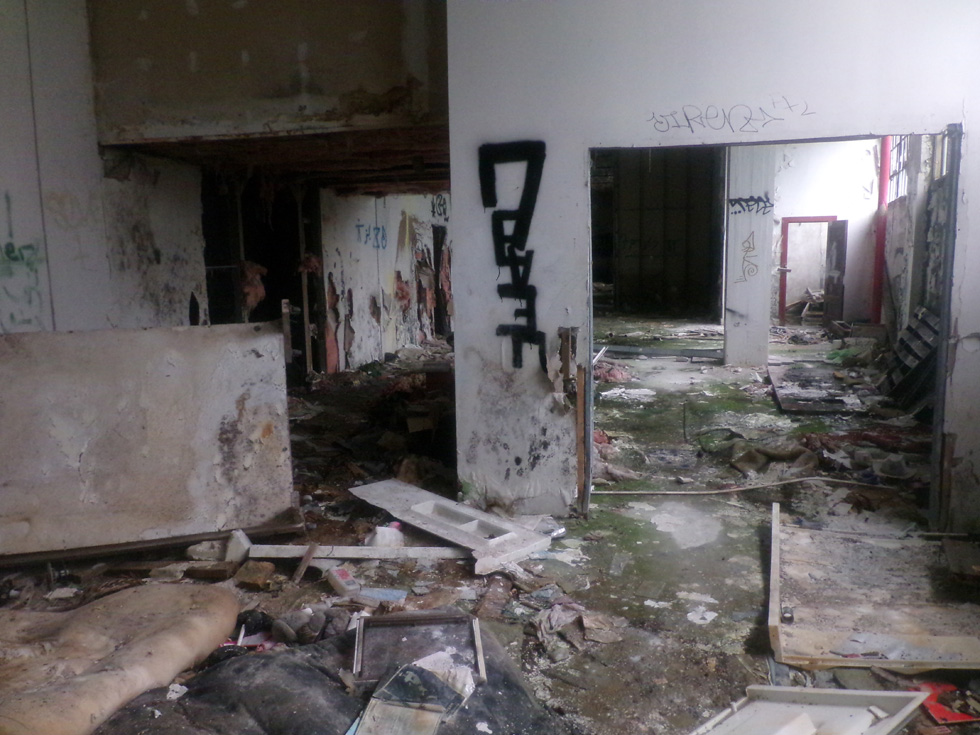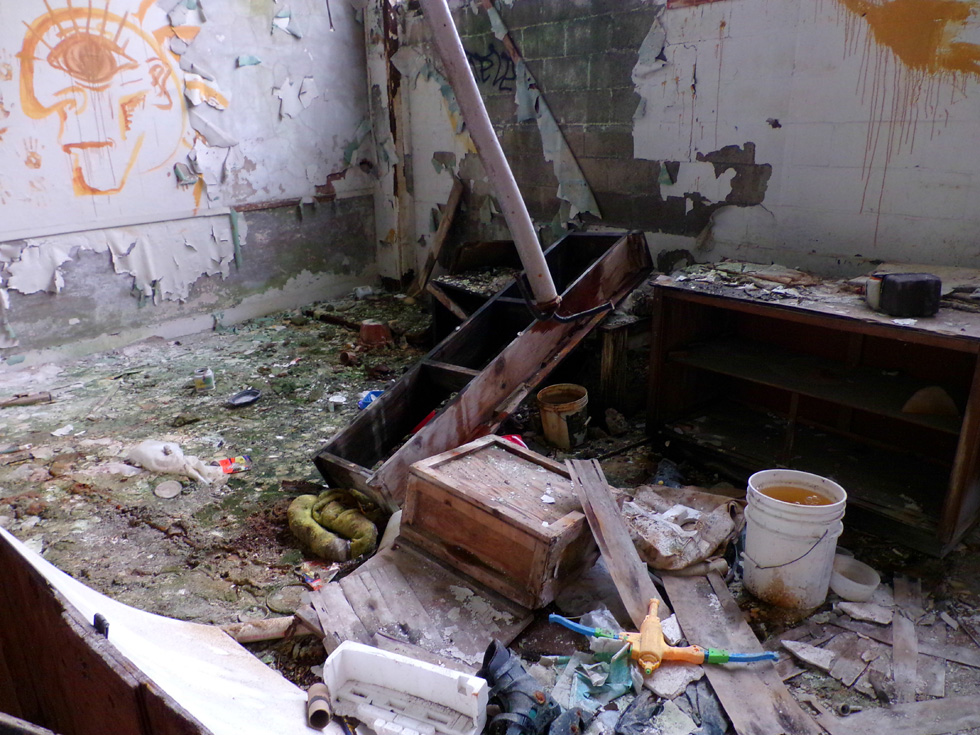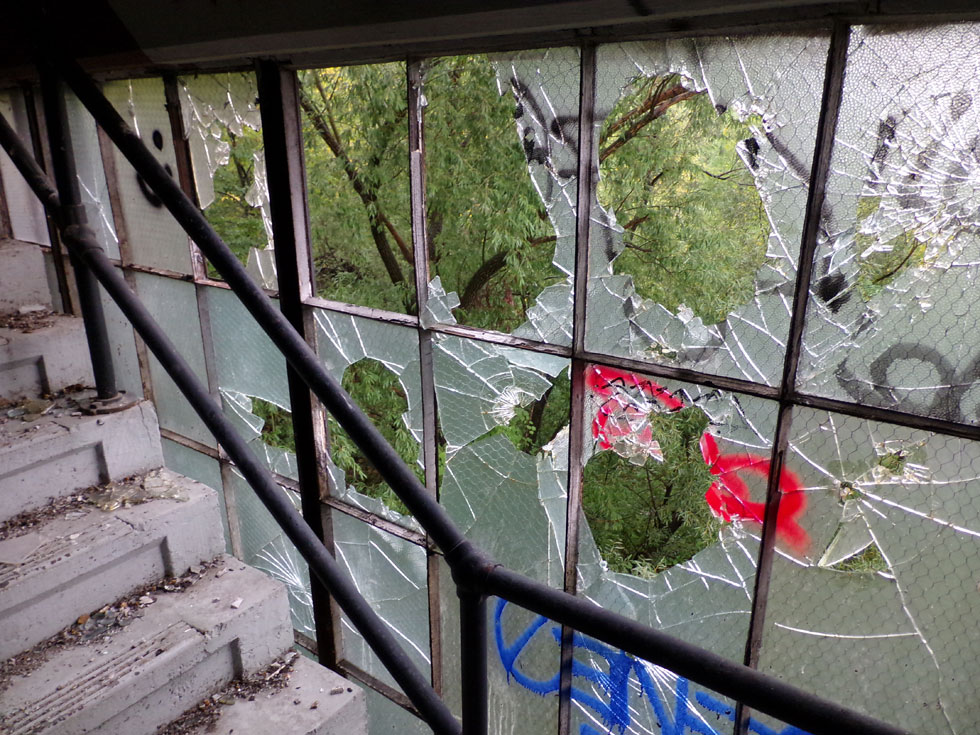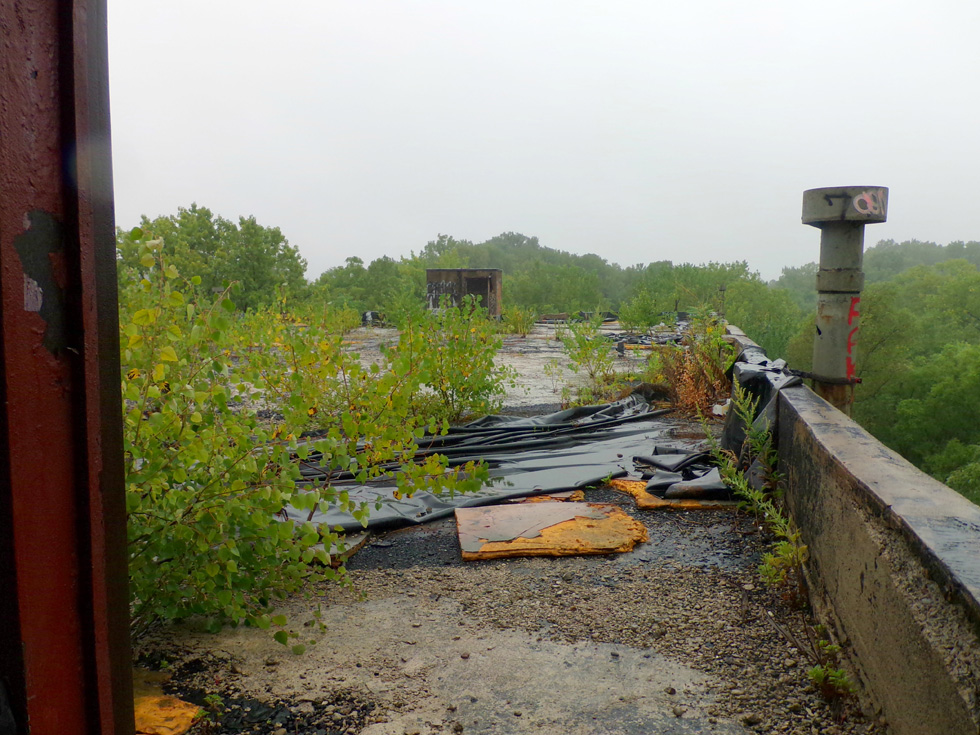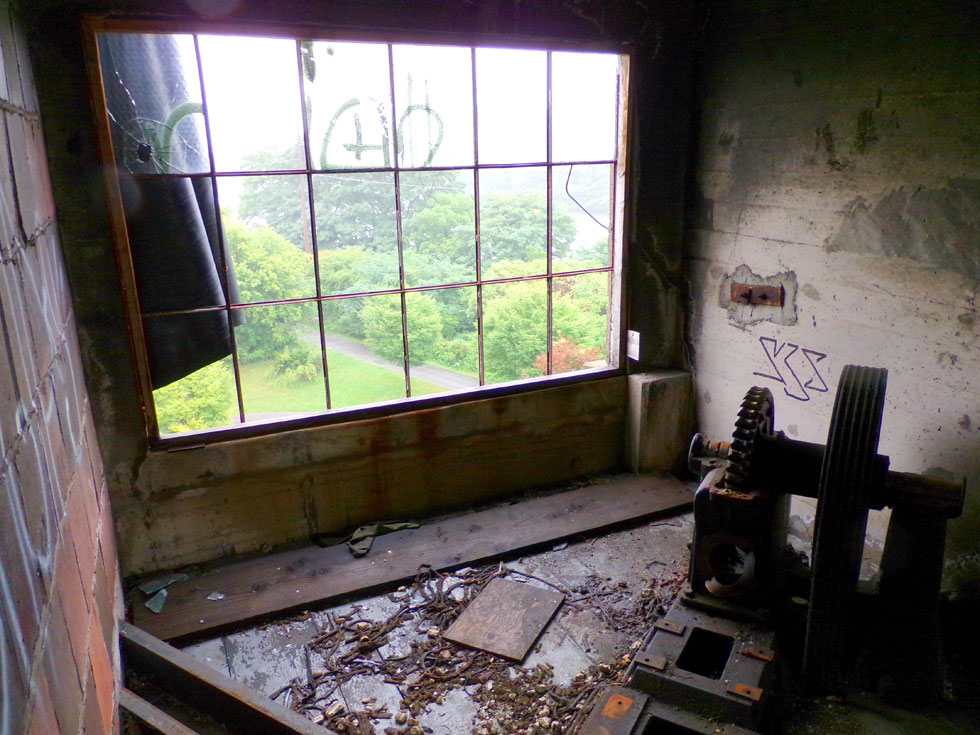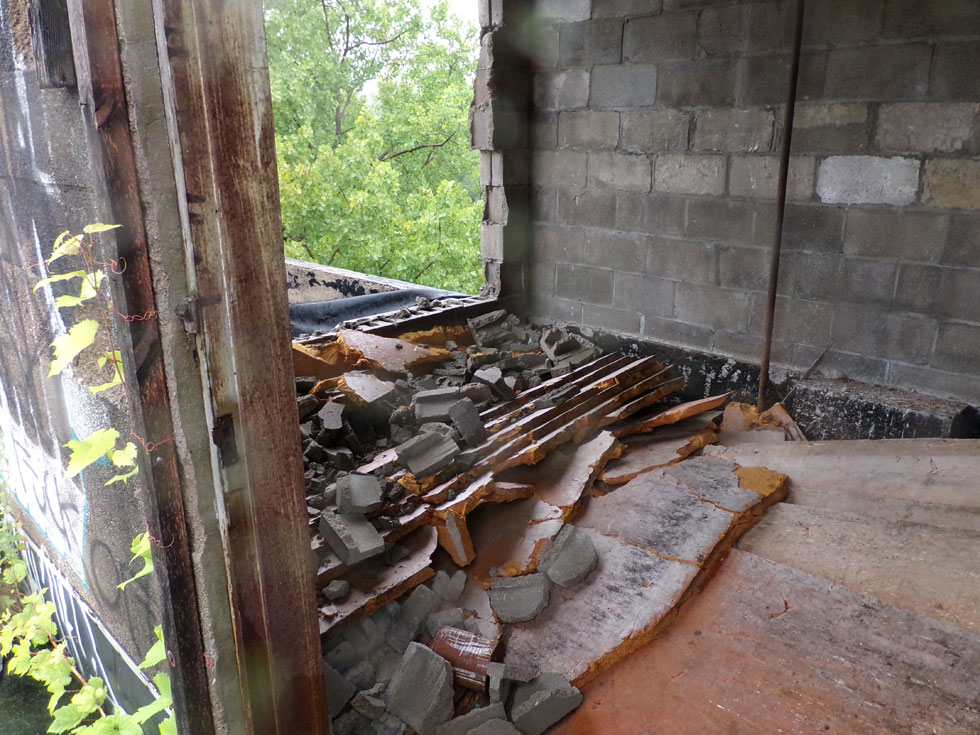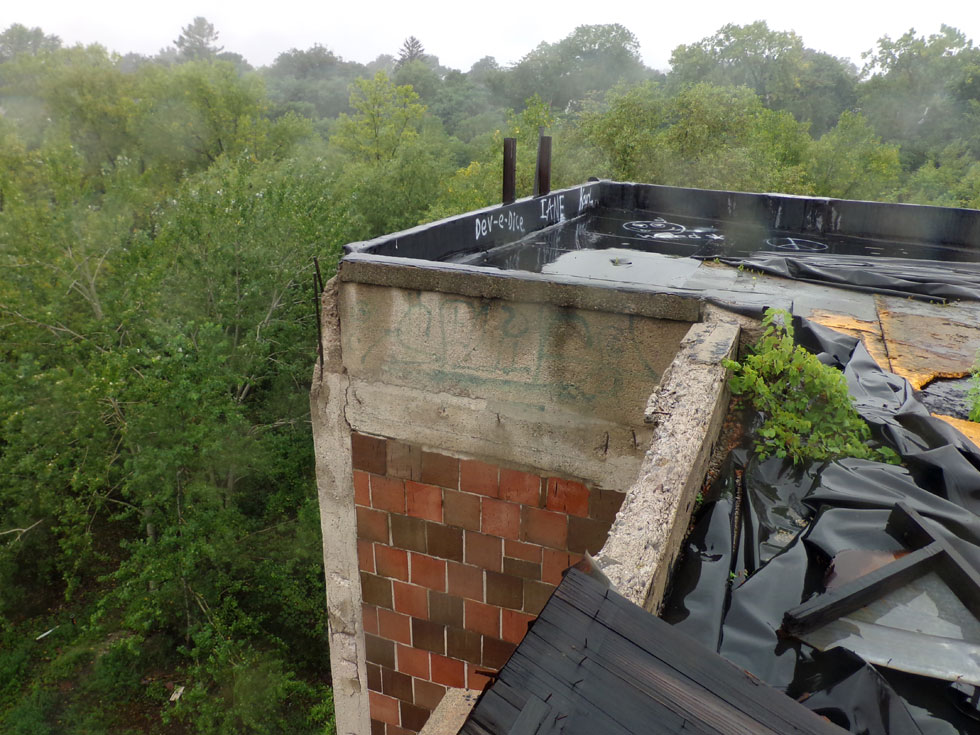 Not once did I feel safe or comfortable being inside this building. It was risky, and not a chance that I would normally take. But in the end it was a success. And I had never been happier to get back outside to stand in the rain again.
• • •
Tags: abandoned, abandoned places, ExxonMobil, Flint Street, Hiram Bond Everest, history of Rochester, Matthew Ewing, Mobil Oil Company, Plymouth Avenue, Plymouth-Exchange, Rochester, Rochester history, Rochester NY, Snoop Junkie, Snoop Junkie Rochester Urban Exploration Squad, Socony Mobil Oil Company, Socony-Vacuum Oil Company, Standard Oil, Standard-Vacuum Oil Company, urban exploration, Vacuum Oil, Vacuum Oil Company, Vacuum Oil Works

This entry was posted on Tuesday, November 10th, 2015 at 9:22 pm and is filed under Rochester History, Rochester Images, Urban Development, Urban Exploration. You can follow any responses to this entry through the RSS 2.0 feed. You can skip to the end and leave a response. Pinging is currently not allowed.