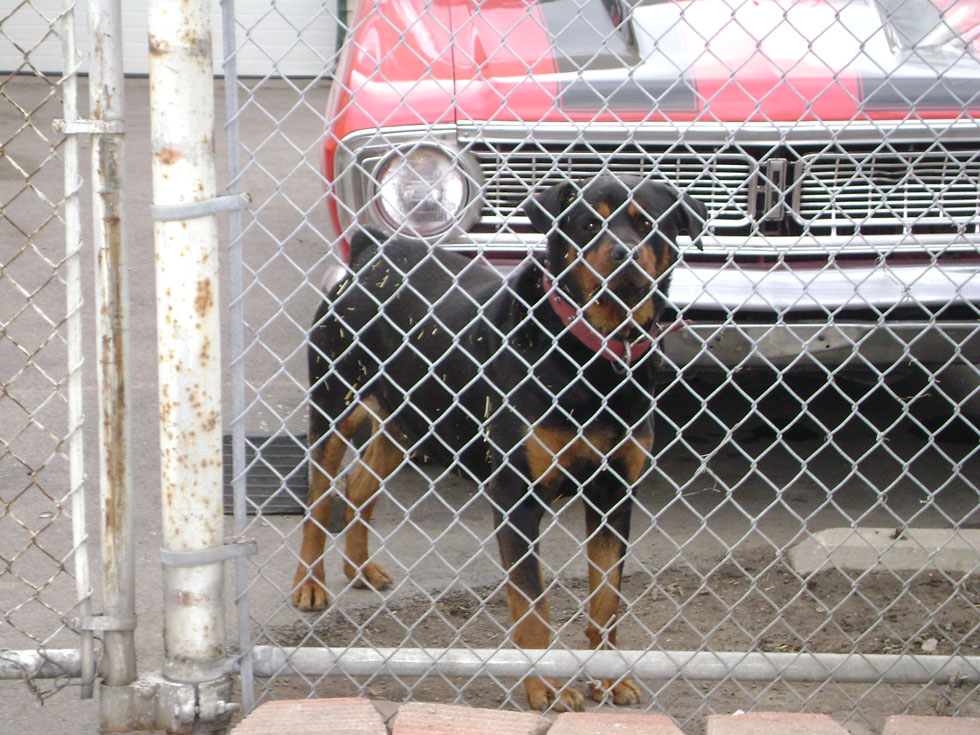 The following is a guest post submitted by Joel Helfrich.
Submit your story today.
Rochester admittedly has its share of problems: socioeconomic, educational, and transportation, among many others. Most problems will take a great amount of knowhow, community support, and time to correct. The problem of "junkyard" dogs—dogs used to guard, watch, or protect businesses such as car dealerships and metal recyclers while the property owners are absent—is potentially quickly solvable. Simple solutions would be beneficial to the animals that spend their lives lost on the lots of this city.