Have you ever discovered a piece of living history in your own home? It can be a thrilling moment when something that's been hiding under your feet (or above your head) for decades suddenly reveals itself, opening a little window onto the past.
Last week Brenda Washington sent us these photos and a note that read:
"Hello! I have a home in the Highland section of town (circa 1870) and have a really cool wooden block "for sale" sign that was found in the attic, from Neil Real Estate Co. Its a pretty cool sign… Never have seen one like it!"
We know the feeling, Brenda. And we're happy to share your discovery. Here are the photos of the sign and an old Rochester business directory Brenda also found from 1921 showing an old advertisement for Neil Real Estate Co…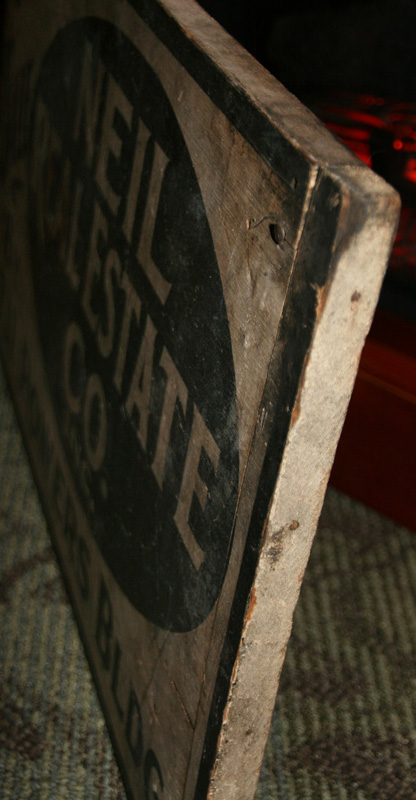 What was the coolest thing you've ever found hiding in your house? Drop a comment below or send a photo to [email protected].
Tags: Brenda Washington, Neil Real Estate Co. Inc., real-estate, Rochester, Rochester history, Rochester NY

This entry was posted on Wednesday, February 18th, 2015 at 12:30 am and is filed under Reader Submitted Stories, Rochester History. You can follow any responses to this entry through the RSS 2.0 feed. You can skip to the end and leave a response. Pinging is currently not allowed.