The photo above was taken in January, 2011. Late last year we looked at the plans for the new public spaces at Midtown Plaza. Work on the site is now progressing quickly – and those plan drawings are becoming reality. The old Midtown buildings are gone. The new Windstream building is mostly complete. And this week, the first street curbs have been installed giving shape to the new Cortland Street. Here's a birds-eye view of the past 30 months progress…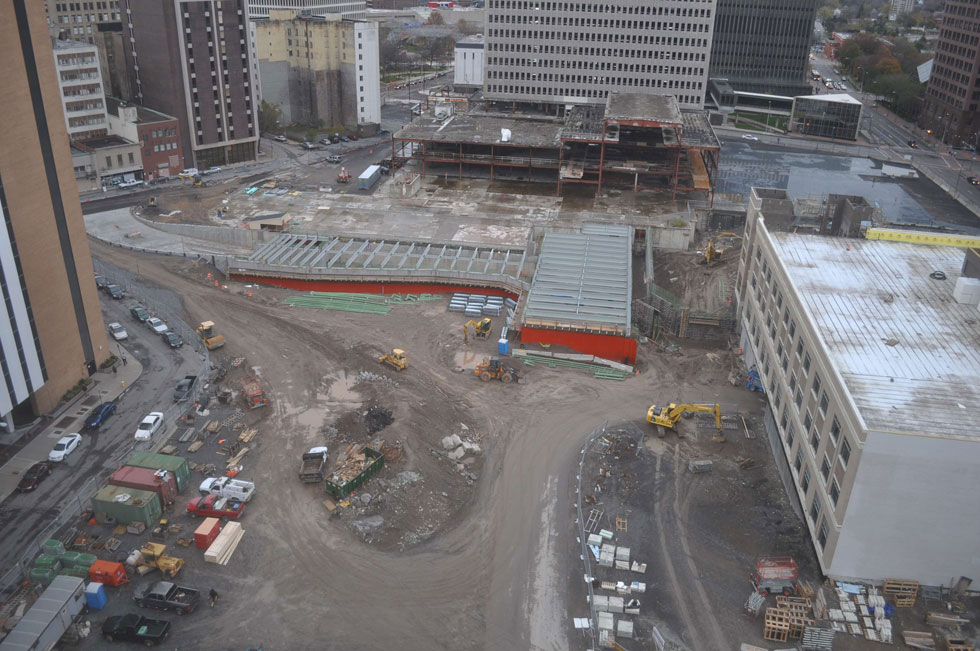 June 2012. Progress.
(Thanks Matt!)
Tags: construction, Cortland Street, demolition, downtown Rochester, Midtown Plaza, Midtown Tower, Rochester, rochester images, Rochester NY, rochester photos, time-lapse, Windstream

This entry was posted on Friday, June 7th, 2013 at 8:01 am and is filed under Rochester Images, Transit + Infrastructure, Urban Development. You can follow any responses to this entry through the RSS 2.0 feed. You can skip to the end and leave a response. Pinging is currently not allowed.