I know I keep coming back to this over and over and over again. But I just can't believe we intentionally reduced this once world-class rail station to rubble only so we could pay tens of millions 50 years later in an attempt

to build a much smaller and less impressive imitation of what we once had.
I'm not going to say much more about it. I just wanted to share these recently found photos of Rochester's half-demolished NY Central (Bragdon) Station. Like a decapitated, rotting corpse left to rot in public as a reminder of a brutal 'auto'cracy. Most of the building was torn down in the 1960's but one section stood like this for over a decade before it was finally removed altogether and replaced with the current Amtrak building in the mid to late 70's. Oy, how painful…

This is what the interior of the station looked like in its glory days (above). And this is what we did to it…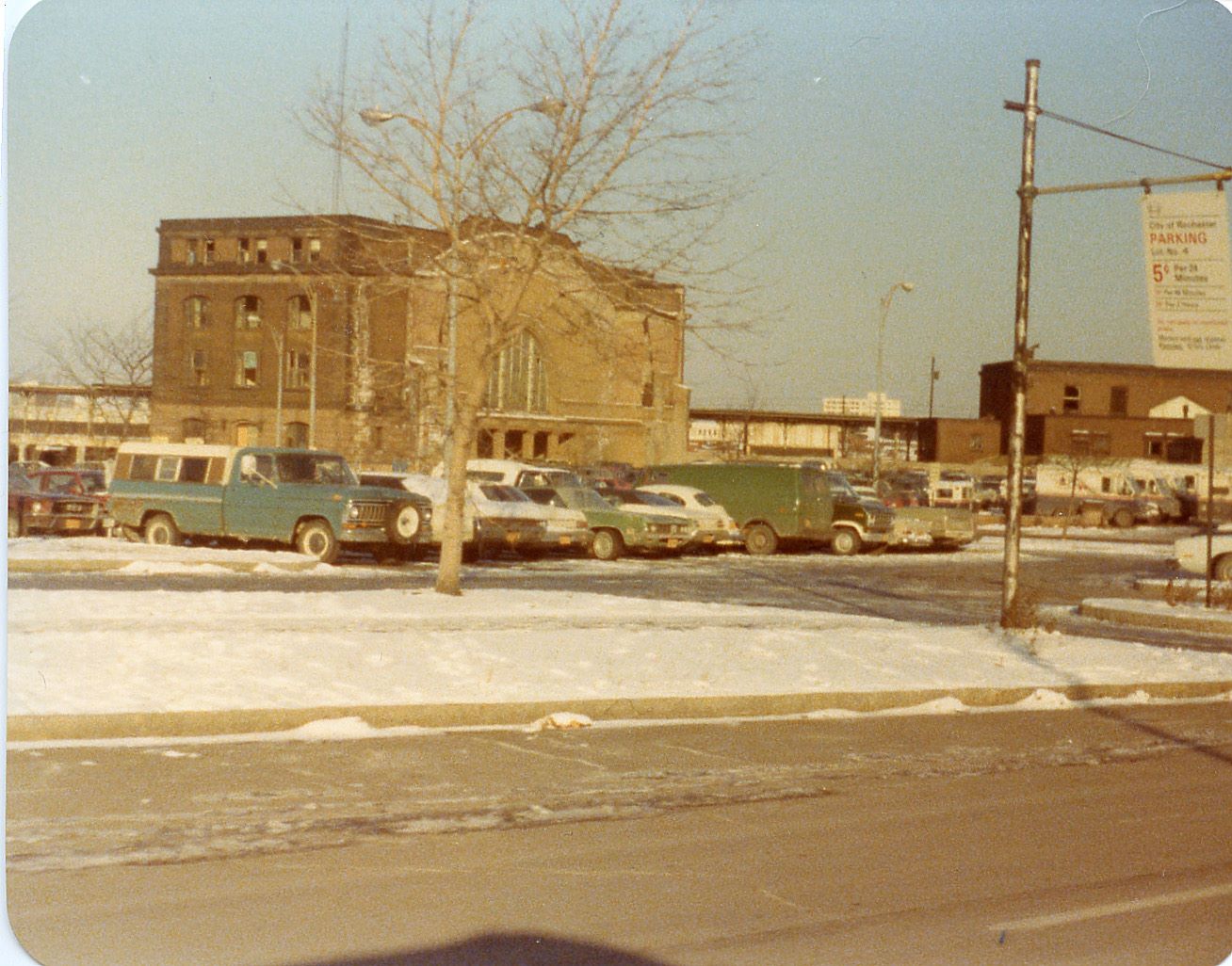 Would it not have been better to leave this station to rot indefinitely? At least the possibility of restoration would still exist. As in Buffalo where the Central Station Restoration Corporation

has been slowly but steadily working toward restoring their once grand NY Central Terminal.

Mr. Bragdon, we are so unworthy!!
Tags: Amtrak Station, architecture, Bragdon Station, Central Avenue, Claude Bragdon, demolition, downtown Rochester, history of Rochester, Joseph Avenue, New York Central Railroad, North Clinton Avenue, NY Central Station, old photos, railroad, Rochester, Rochester history, Rochester NY, Union Station

This entry was posted on Friday, November 9th, 2012 at 8:04 am and is filed under Rochester History, Train/Railroad Stuff, Transit + Infrastructure, Urban Development. You can follow any responses to this entry through the RSS 2.0 feed. You can skip to the end and leave a response. Pinging is currently not allowed.